I was never really big on cornbread until I started a low sodium diet.  But with this low sodium cornbread recipe, I have grown to appreciate it much more and use it nearly anytime a regular piece of bread would be served with a meal. Cornbread can be served with many different meals. It has SO much more taste then a regular roll or slice of bread because it is so flavorful from the corn meal. Cornbread can be served with many different meals.
| | |
| --- | --- |
| Typical sodium amount per serving | 250-500 mg |
| Sodium per serving for this recipe | 12 mg |
| Calories per serving | 161 |
Most cornbread recipes average anywhere from 250 to 500 mg of sodium per serving and it really adds up for such a simple side. Almost all breads belong in the "Salty Six" among the highest salt content of most of our food. Store bread is highly processed with, and has a high salt content for flavor and as a preservative. With this Low-Sodium Cornbread recipe you can enjoy soft, moist cornbread with a wonderfully crunchy edge. Edge pieces are my favorite and I also like mine on the sweeter side made with brown sugar and lots of honey.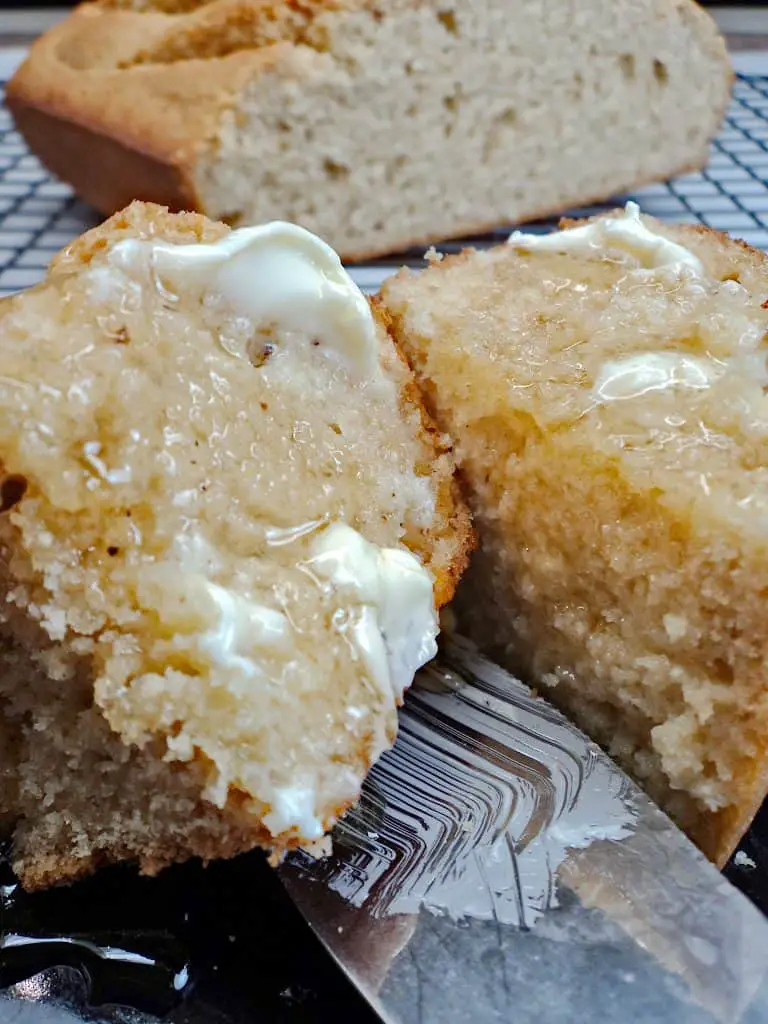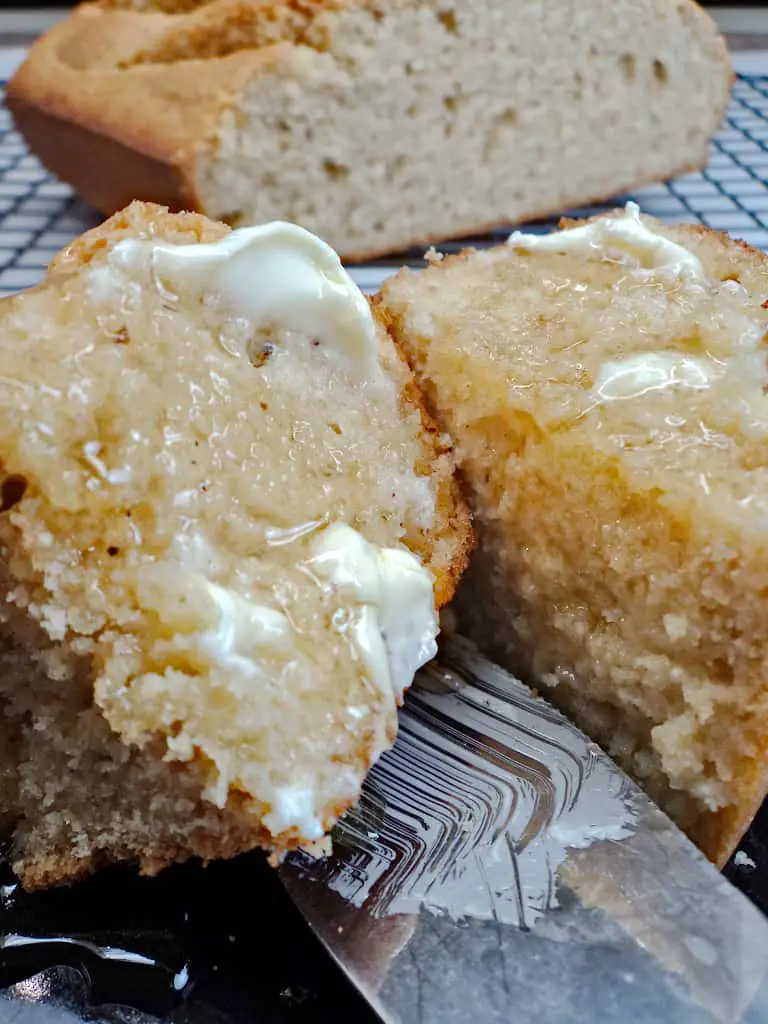 LOW SODIUM CORNBREAD REALLY IS QUICK AND EASY
With just a few minutes of hands on time this pan of cornbread can be ready in just over half an hour. I like mine on the sweeter side made with brown sugar and lots of honey. If you prefer yours to be less sweet, simply leave out the honey but do use the brown sugar for extra taste.
Once again this is a baking recipe that simply does not need salt. And by using the Hain Featherweight Sodium-Free Baking Powder it has very low 12 mg sodium per serving, mostly coming from the milk. This recipe also has less calories and fat by using 2% milk instead of buttermilk and oil in place of butter or bacon fat.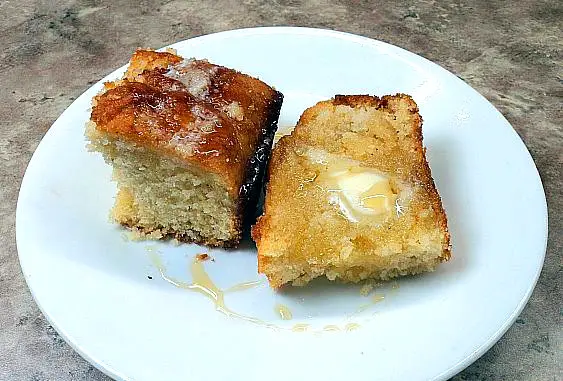 This Low-Sodium Cornbread recipe comes together quickly with little hands on time and really saves you from unnecessary extra sodium. So give it try and enjoy it slathered with no salt added butter with your next breakfast or a bowl of low sodium chili!
A few other recipes you may like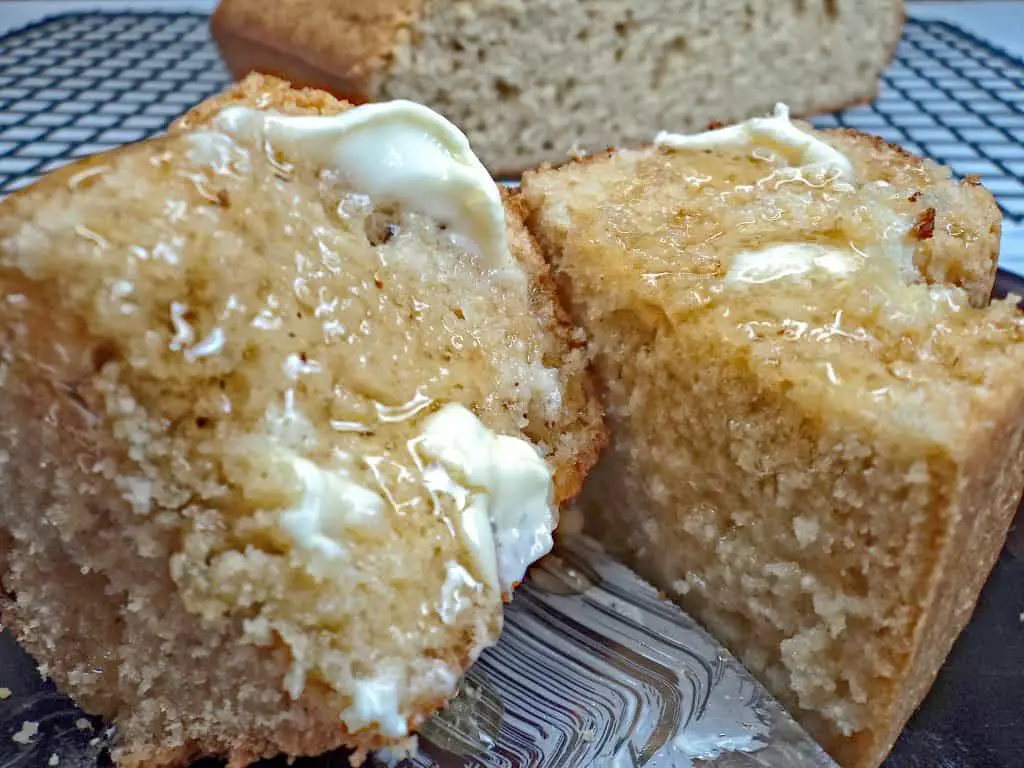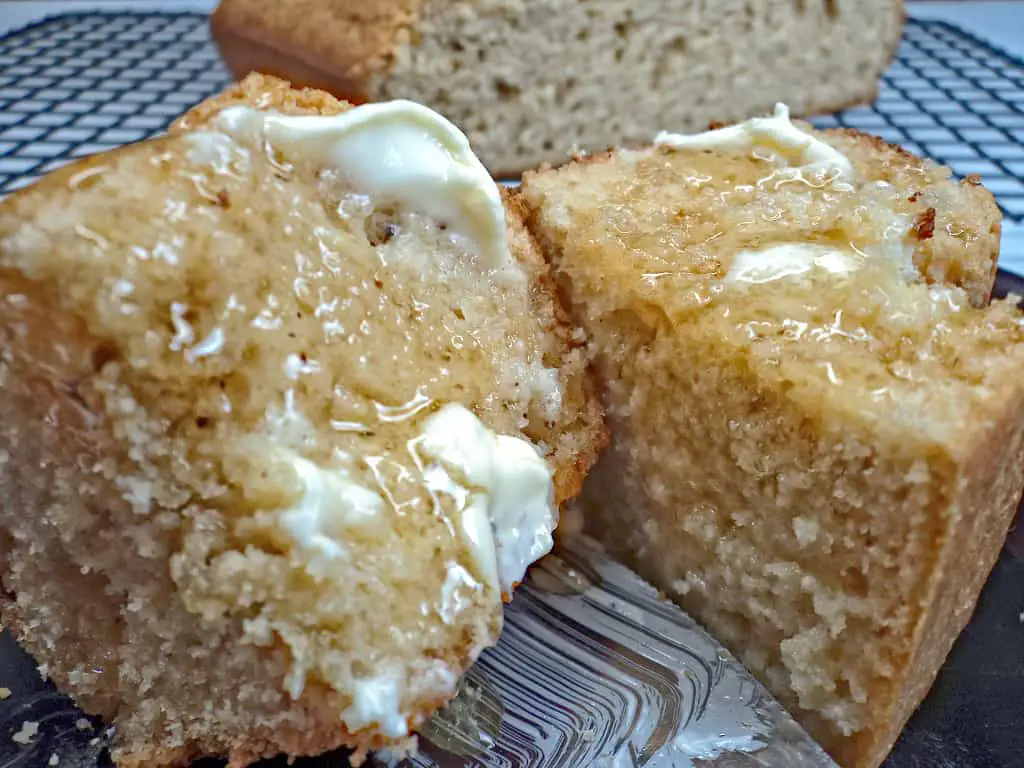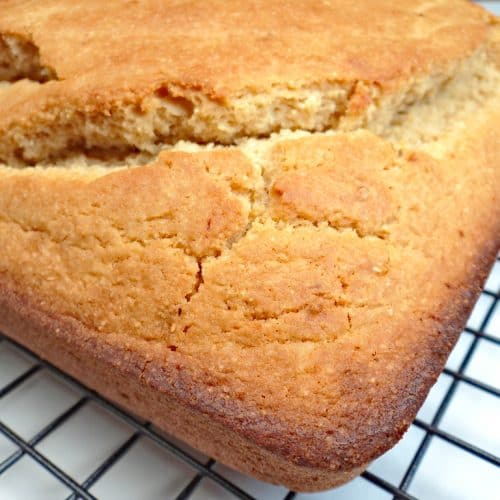 Low Sodium Cornbread With Honey
An easy Low-Sodium Cornbread recipe that tastes so great you will find yourself making it more and more often. Another simple way to shave off unneeded sodium points!
Ingredients  
1 ¼

cups

all purpose flour

¾

cups

corn meal

¼

cup

brown sugar

¼

cup

honey

1

large egg

1

cup

milk

¼

cup

vegetable oil
Instructions 
Preheat oven to 400°F and spray a small (8" or 9") baking pan with nonstick cooking spray.

Whisk together the dry ingredients in large bowl.

In a separate bowl, whisk together the milk, oil, honey and egg.

Add the wet ingredients to the dry ingredients, lightly stirring just until combined and wet.

Pour batter in prepared pan and bake for 20-25 minutes, or until a toothpick inserted in the center comes out clean.

Serve warm with butter and honey.
Nutrition
https://tastyhealthyheartrecipes.com/a-la-cart/baking/low-sodium-cornbread-with-honey/
Nutrition Information – The information shown is provided by an online nutrition calculator. It should not be substituted for a doctors or nutritionist's advice. Please understand that not everyone's sodium requirements are the same, therefore some recipes may be higher than you're allowed. Always consult with your doctor for your recommended daily sodium allowance.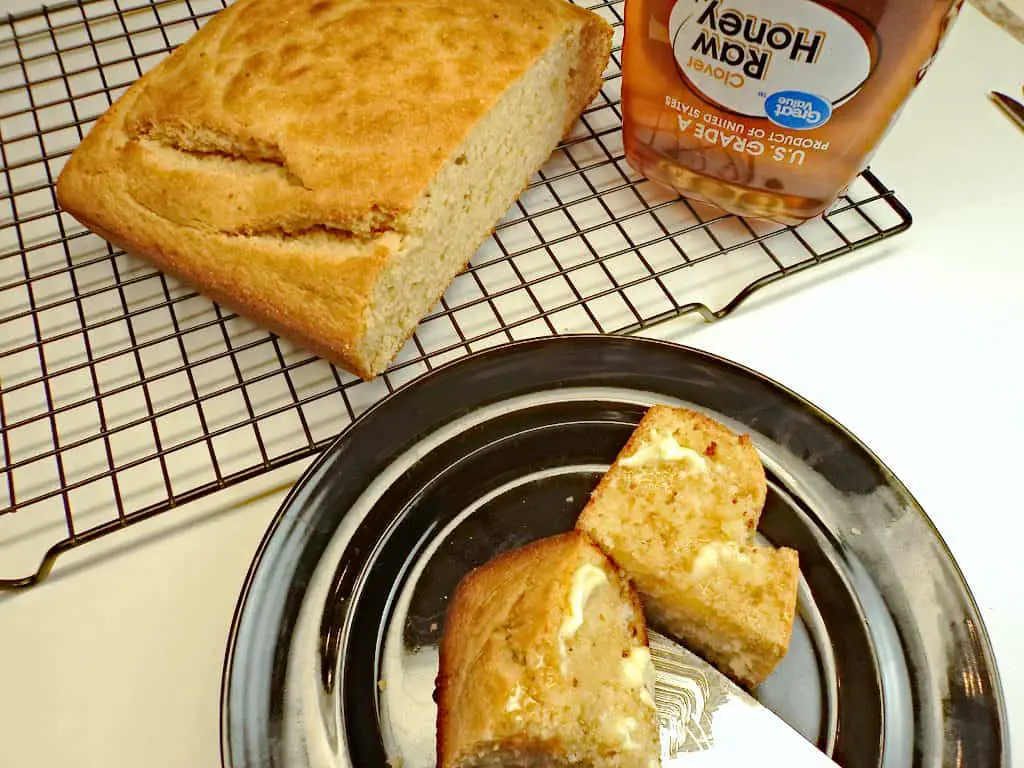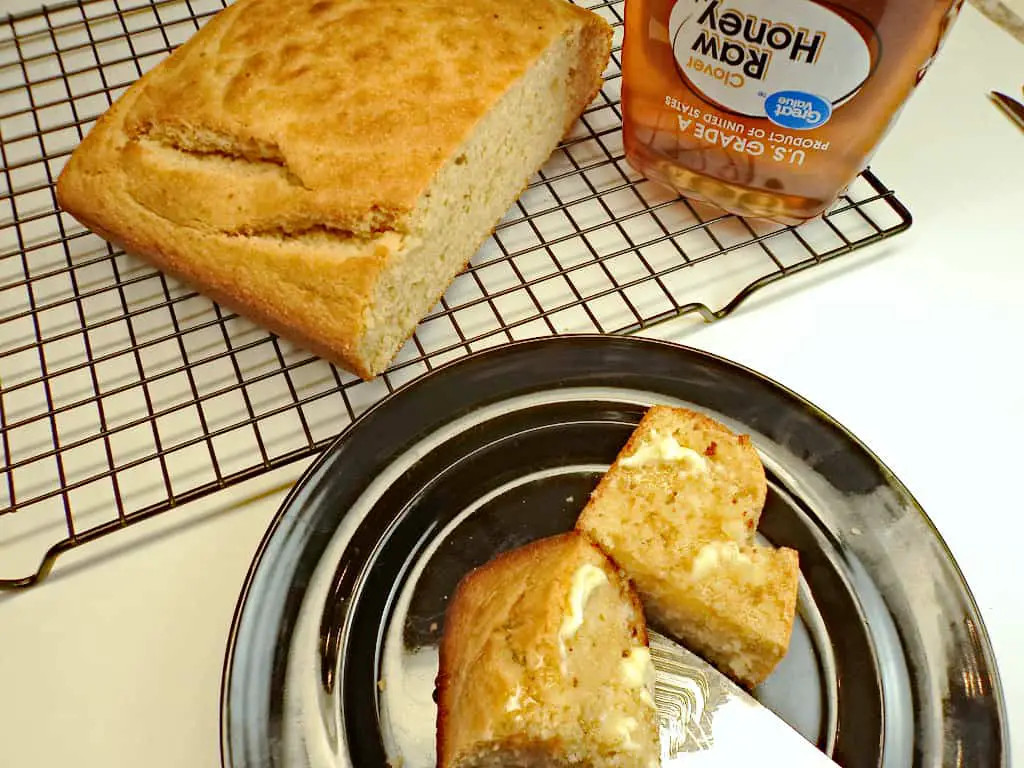 As always, please let me know how you like this recipe in the comments! I get motivated when I hear from you and am interested to learn about how you liked and served your Low Sodium Cornbread with honey. And please leave a comment or rating and share any tips you might have.