With Low Sodium Barbecue Sauce you don't have to worry about how much you slather on your meal. I modeled this sauce after my favorite Sweet Baby Rays Original Sauce that I used to get all the time. This rendition is now my go to sauce. It starts with a sweet tangy bite and finished with a spicy warm aftertaste with no unnecessary sodium. I like it so much I even use it on my eggs now instead of ketchup!
| | |
| --- | --- |
| Typical store bought sodium amount per serving | 300+ mg |
| Sodium per serving for this recipe | 6 mg |
| Calories per serving | 86 |
HOW MUCH SODIUM IN COMMERCIAL BARBECUE SAUCE?

Most barbecue sauces average more than 300 mg of sodium per 2 tablespoons. And really who uses just two tablespoons of sauce? I never really measured it, but I bet I used half a cup at a time on my meal. That's nearly 2400 mg of sodium just in the sauce. Yikes! Now with this low sodium barbecue sauce I can use as much as I want and not have to worry about it. Having just 6 mg of sodium per two tablespoons and bonus time; it does not have high fructose sugar and unpronounceable preservatives.
MY TIPS FOR MAKING BARBECUE SAUCE
Measure the spices into a small bowl and whisk them together before adding it to the pan. This will ensure any hardened clumps are broken up.
Also, it is best to use a high side pot when boiling and simmering. This sauce really has a tendency to pop and spatter when it cooks!
Since barbecue sauce is really a regional and individual taste type of flavor, taste your sauce after it has simmered a bit. You can add more onion or garlic powder, sugar, vinegar or cayenne pepper to suit your particular taste, though I think this recipe has plenty of sweet taste.
If you like the sauce really thick, whisk in a teaspoon or two of cornstarch to the mix.
If I'm not in a hurry, I like to let it simmer on very low for 15-20 minutes and really let the flavors meld.
WHAT TO USE BARBECUE SAUCE ON?
Baked beans
Pulled pork
Pork ribs
Chicken wings
Pulled chicken
Beef ribs
Meatballs
Over a burger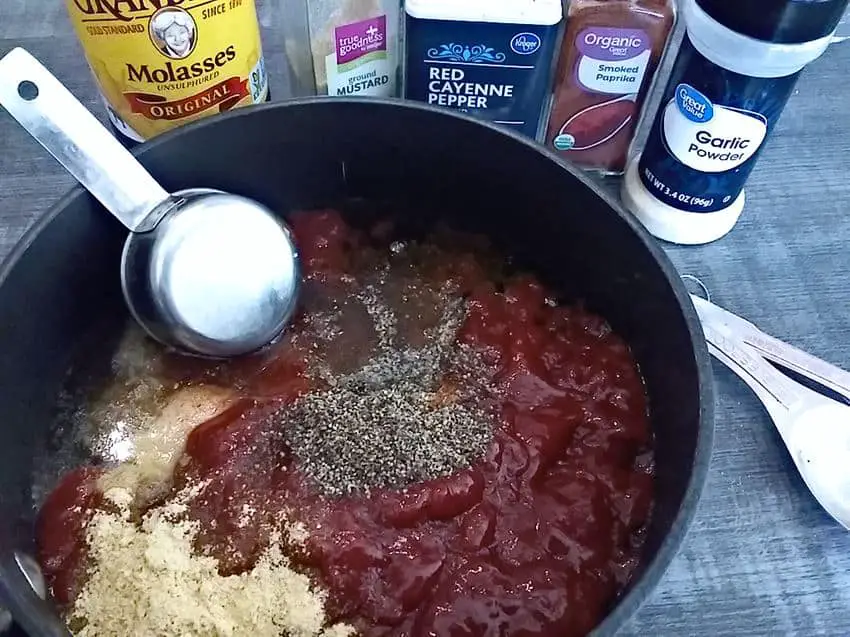 STORING YOUR LOW SODIUM BARBECUE SAUCE
When making this I will usually make a double or triple recipe. I use it on the meal I made it for and then use an old plastic ketchup squeeze bottle(s) to store in. Works perfect. The sauce can then be stored in the refrigerator for up to 1 month. Also, you can also freeze them for up to 6 months. Just leave a bit of space in the plastic bottle.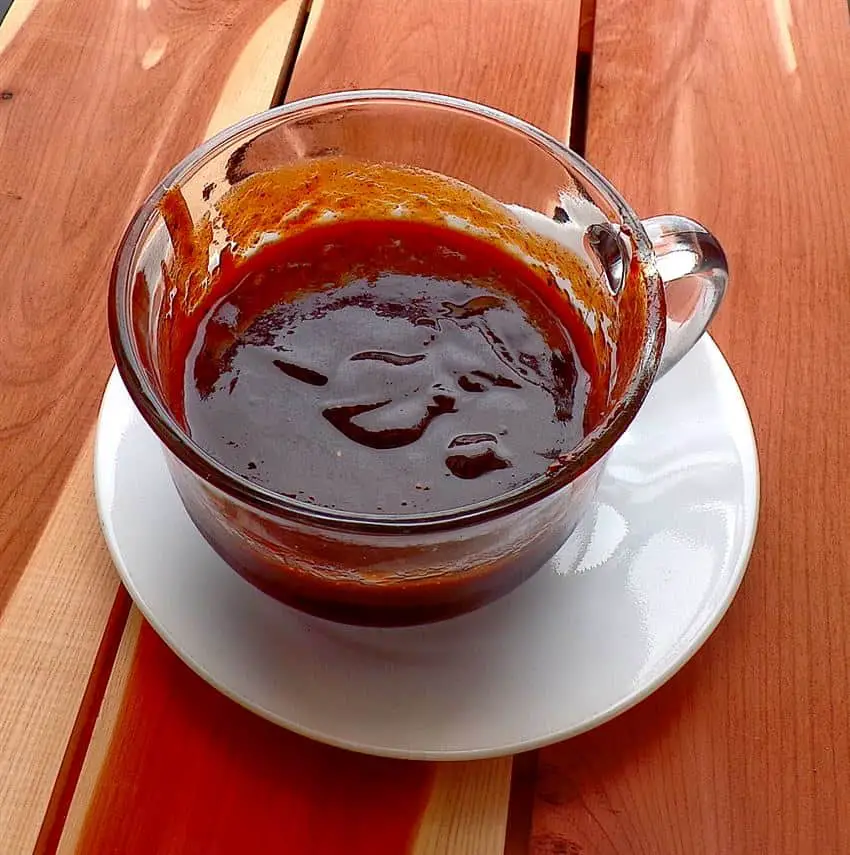 As always, please let me know how you like this recipe in the comments! I get motivated when I hear from you and am interested to learn about how you liked and served your Low Sodium Barbecue Sauce. And please leave a comment or rating and share any tips you might have.
A few other recipes you may enjoy!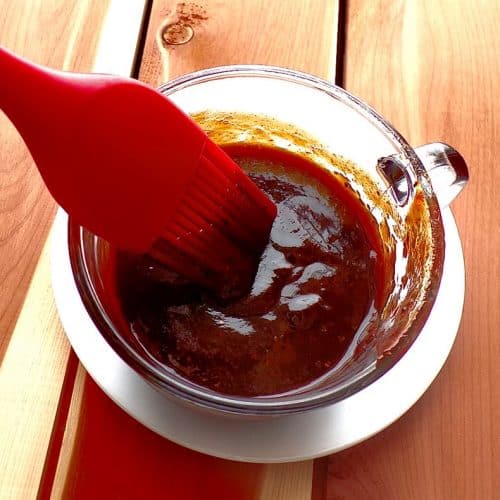 Low Sodium Barbecue Sauce
A Low Sodium Barbecue Sauce that is sweet and tangy with a mild spicy finish. You won't be able to wait for your next bite! Made to replicate on of my favorite store bought sauces.
Ingredients 
1 1/4

cups

ketchup no salt added

Hunts

1

cup

dark brown sugar loosely packed

1/4

cup

molasses

1/4

cup

pineapple juice

I use the little cans

1/4

cup

water

2

Tbsp

white vinegar

3

tsp

ground mustard

2

tsp

smoked paprika

1

tsp

garlic powder

½-1

tsp

cayenne pepper start low and add to taste

1

tsp

pepper
Instructions 
Combine all the ingredients in a high side sauce pot. Bring to a soft boil for 2 minutes while stirring.

Then reduce and simmer for five minutes until all the sugar has dissolved.

Serve immediately or cover and store in fridge.
Nutrition
Nutrition Information – The information shown is provided by an online nutrition calculator. It should not be substituted for a doctors or nutritionist's advice. Please understand that not everyone's sodium requirements are the same, therefore some recipes may be higher than you're allowed. Always consult with your doctor for your recommended daily sodium allowance.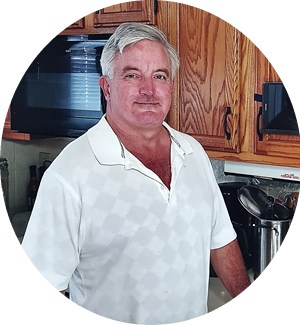 Welcome!  After a stroke, I began to prepare tasty heart healthy – low sodium and reduced fat meals. A tasty easily prepared meal that can help you change your lifestyle for a healthier life.  More about myself…