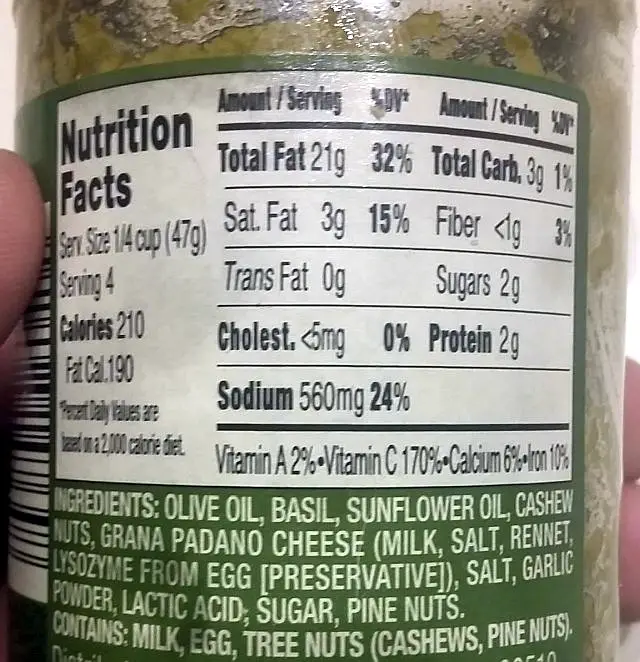 I love pesto as a dip, spread or ingredient, it's just so versatile. It gives almost anything an instant Mediterranean taste. But the store brand pesto is loaded with sodium, which could eat up to 37% of a daily limit of 1500 mg. So I tried making my own version of low-sodium homemade pesto, and surprise, the salt wasn't missed.
YOU'LL LOVE LOW SODIUM HOMEMADE PESTO
| | |
| --- | --- |
| Typical sodium amount per serving | 560mg |
| Sodium per serving for this recipe | 12mg |
| Calories per serving | 50 |
Of course with the basil and garlic being such a strong flavor, you won't even miss it. Swiss cheese is among the lowest sodium cheeses at 55mg per ounce. Any sodium comes from the cheese you choose to blend in. I also like mine with the addition of a little onion powder and cayenne pepper to give it a little boost.

So throw out the salt and enjoy the "garlicky" nuttiness. It only takes a few minutes to prepare using a small food processor and requires only a few ingredients. Being homemade you can also control the consistency to either use as a dip or a pasta sauce. Now you can always have low-sodium homemade pesto on hand for the surprise snack attack.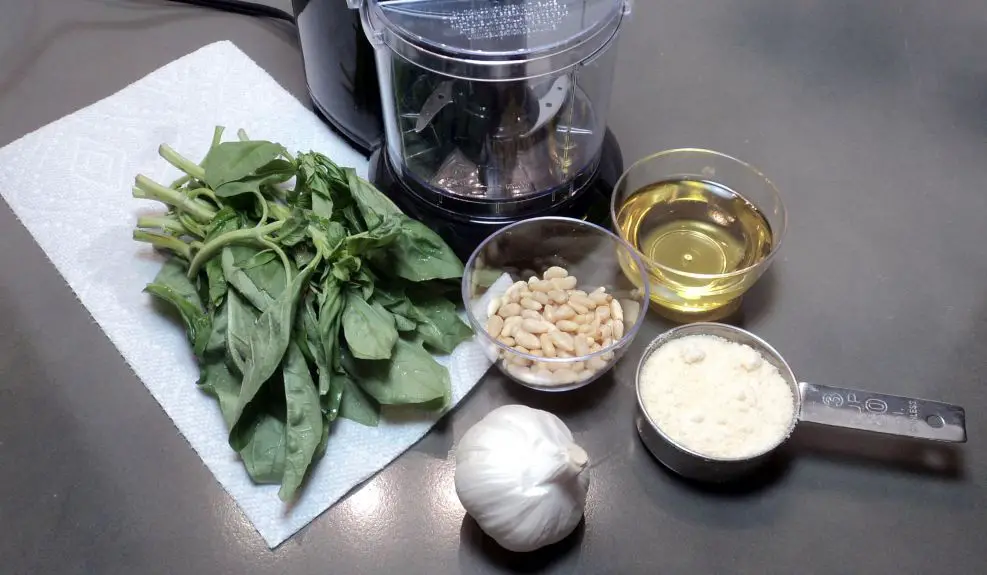 INGREDIENTS & PREPARATION
Begin by removing the basil leaves from the stems and lightly crush. This releases the aromatics in the leaves. Cut the ends off the garlic and rub off any loose skin. Next, take the garlic and pine nuts and lightly toast them in a dry skillet over medium-high heat. Toasting the garlic reduces its pungency and provides a sweeter taste. The oil in the nuts will warm and enhance the nutty taste. Toast until you see the nuts are a light brown and the garlic has little brown spots, stirring frequently. Be careful because they can overcook quickly. About five to seven minutes should do it.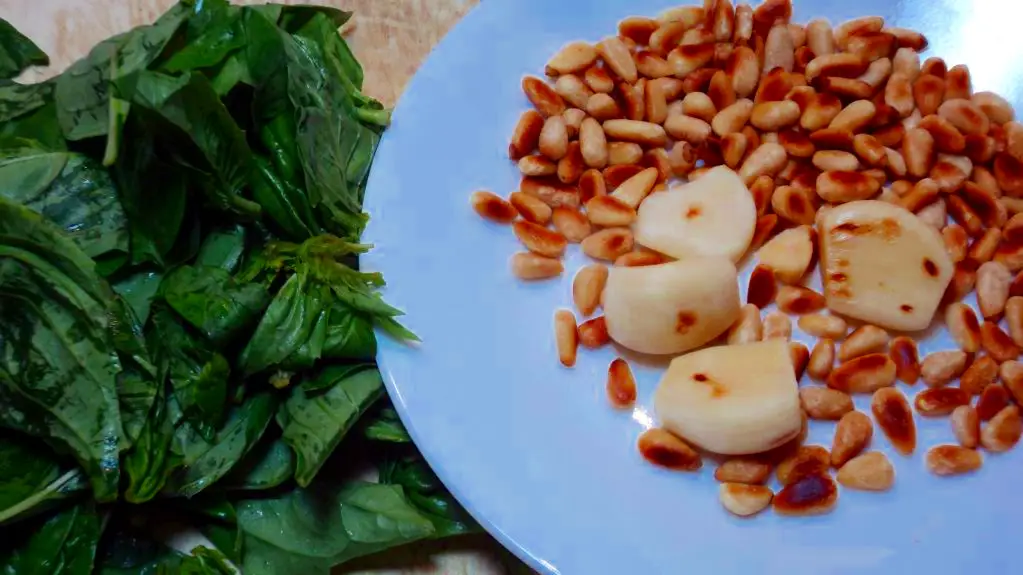 Start mixing the basil, garlic, cheese and pine nuts in the blender until the texture is as you prefer, slightly crunchy or smooth. Add the extra virgin olive oil towards the end. Extra virgin olive oil contains phenols. When broken up by vigorous emulsification it may become bitter. The alternatives are to shorten the blending time, stirring by hand or use pure olive oil. Pure olive oil has been refined with most of the phenols being removed. I personally have not noticed a difference. But be aware this if you notice a bitter taste. Mix the oil until the desired consistency is reached. You can always stir in more oil later.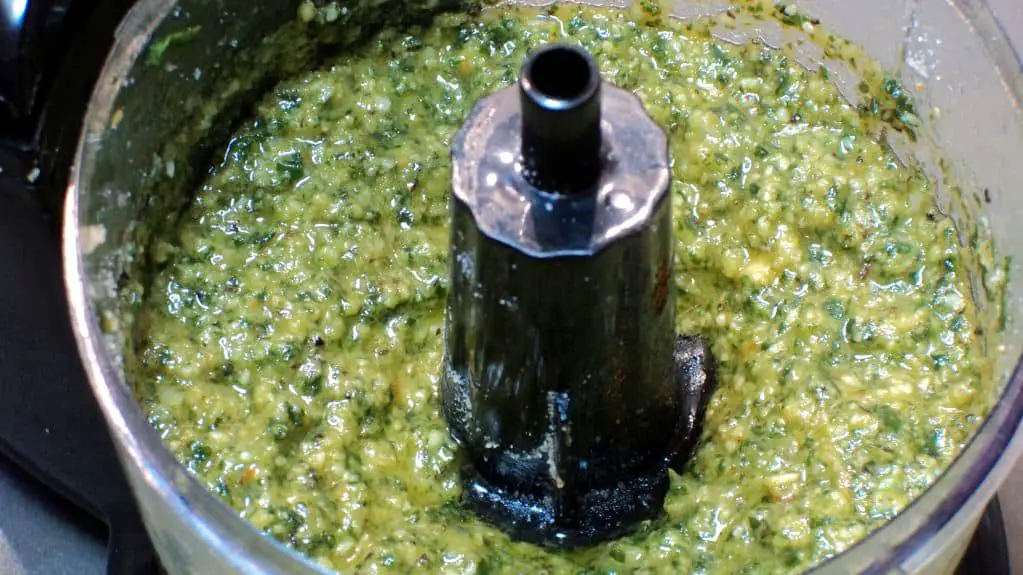 Spread your low-sodium homemade pesto on a sandwich in place of mayonnaise or mustard. Or you can use it as dip with my low sodium flatbread or low sodium pita chips. Or even thinned with a bit of hot pasta water and tossed for a pasta sauce. Pesto can also add flavor to your chicken and fish. Add to rice and vegetables for an herbed flavor or on a potato instead of butter. Slather on a roasted tomato steak, the possibilities are endless.

A few other recipes you may enjoy!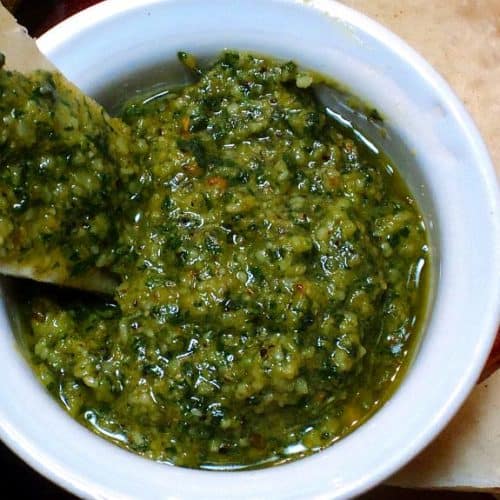 Low Sodium Homemade Pesto
A rich creamy garlic sauce to spread on flat bread, potatoes and more.

Ingredients  
2

cups

fresh basil leaves

1/3

cup

pine nuts

toasted

3

cloves

garlic

toasted

1/3

cup

extra virgin olive oil

1/3

cup

shredded swiss cheese

dry as you can find . DIY grated is best

1/2

tsp

ground pepper

1

tsp

lemon juice

1/4

tsp

cayenne pepper
Instructions 
Toast the nuts and garlic for extra deep nutty flavor: In a small dry skillet, toast the nuts and garlic over medium heat, stirring frequently (don't let them burn!), until lightly browned and fragrant, 5 to 7 minutes. Cool in a separate bowl for a few minutes.

To make the pesto, combine the basil, nuts, cheese, garlic, lemon juice, and spices in a food processor. With the machine running, slowly drizzle in the olive oil. Continue until the mixture is well blended but still has some texture.

Taste, and adjust if necessary. Add more cheese if you'd like a cheesier pesto. If desired, you can thin out the pesto with more olive oil.

Store leftover pesto in an airtight container in the refrigerator for up to 1 week. You can also freeze pesto in an ice cube tray. When frozen, pop out into a freezer bag, then you can thaw only as much as required.
Nutrition
https://tastyhealthyheartrecipes.com/a-la-cart/sauces-dips-spices/low-sodium-homemade-pesto/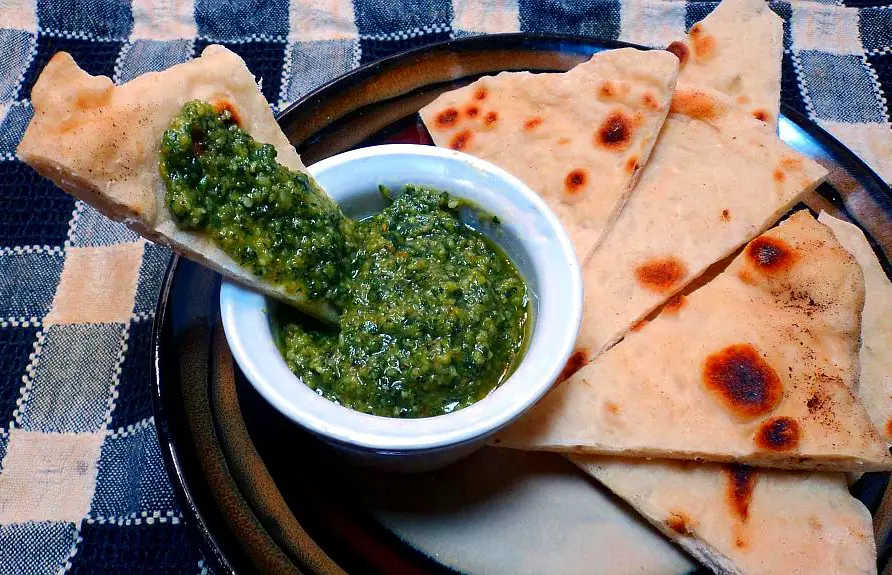 Pesto should be stored in a small airtight jar in the refrigerator and can be kept up to 1 week. Unused pesto may also be frozen in an ice tray and popped out into a ziplock bag. Thawing any amount that you need as required.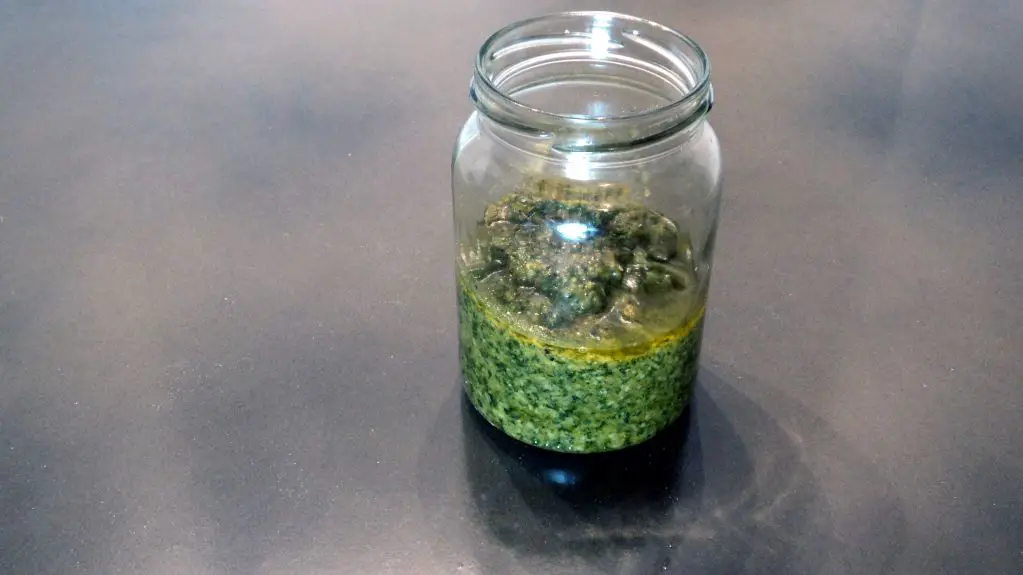 A Basil alternative (or to "bulk" it up) include any leafy greens such as cilantro, parsley, spinach or kale. Although you should keep 50% of the basil for original taste.

For pine nuts alternatives you can easily substitute walnuts, cashews or almonds. For the cheese, you may use any hard "grating" cheese but watch your sodium.

>>>Recommended Equipment & Ingredients
Now you can go enjoy all the homemade low sodium pesto you want. Leave a comment below and tell us how yours turned out.