I first made Low Sodium Hamburger Buns when I made my Low Sodium Sloppy Joes… it was not the same as on regular sliced low sodium sandwich bread. I thought I could get by with regular sandwich bread for almost any sandwich. But having that soft, smooth golden outer shell made all the difference. Once I found out how easy this was to bake I am not going to deprive myself of the hamburger bun experience.
| | |
| --- | --- |
| Typical sodium amount per bun | 220+ mg |
| Sodium per bun for this recipe | 13 mg |
| Calories per bun | 273 |
Bread is one of the basic foods that can add huge amounts of sodium to your daily diet. Most store bought hamburger buns are around 220 mg of sodium per bun. Nearly 80% of what I try to limit my sodium amount per meal. With this Low Sodium Hamburger Bun you're only adding 13 mg of sodium per bun! How is that for some sodium savings?
I've had many hamburgers on the sliced sandwich bread, but no more. I want and can have the full bun experience! And if you have a bread machine to mix up the dough, your hands on time is just minutes. I make all my own low sodium bread now because store bought bread is too high in sodium.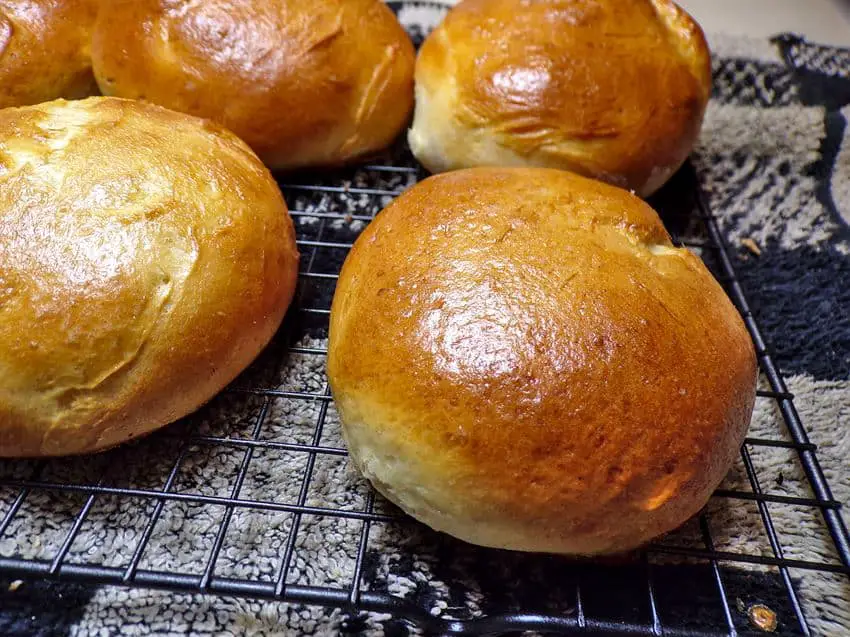 YOU CAN ALSO MAKE LOW SODIUM DINNER ROLLS
These low sodium hamburger buns can also be used for a dinner roll if you cut out 10-12 pieces of dough and shape smaller buns. But they are best for making great sandwiches. Like my Low Sodium Sloppy Joes, Low Sodium Deli-Style Roast Beef, pulled pork or a juicy burger with fixins.
MAKING LOW SODIUM HAMBURGER BUNS
I make a loaf of sandwich bread once a week with my bread machine. I personally consider it essential equipment if you've committed to a low sodium diet. It mixes the dough and lets it rise in a warm environment all in one go and when it's done you're ready to bake. It's just too easy and the smells and taste of fresh baked bread is one of those great things in life.
Once you get a couple baking sessions under your belt you can do all sorts of flavor additions. My favorite choices are dried onion flakes, dill seed, caraway seed or sesame seed toppings.
If you top with sesame seed use an egg wash to brush on the dough before baking and it "glues" the seeds in place.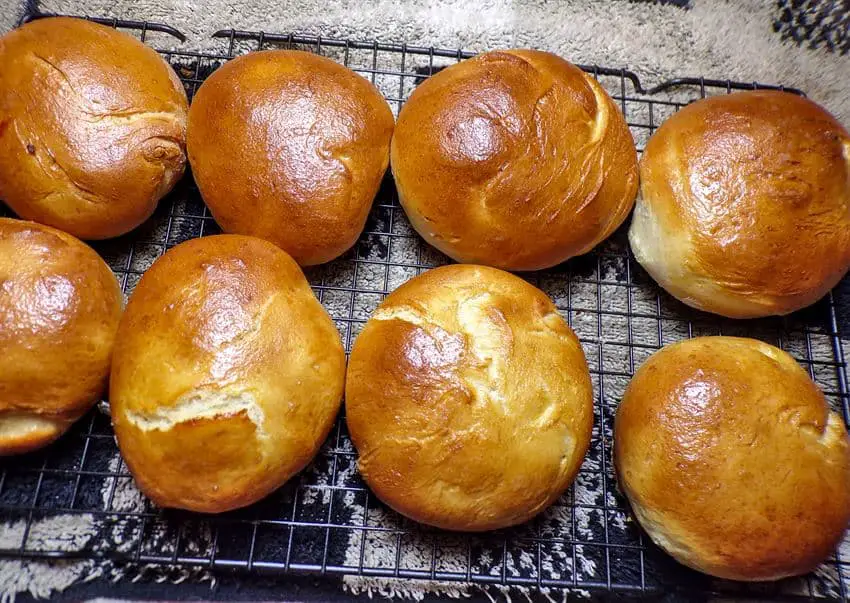 WHY I USE VITAL WHEAT GLUTEN
When I first started baking I was often unsatisfied with the rise of the dough and the "chew" of the bread. I became frustrated and almost ready to give up. Then I read about Vital Wheat Gluten. It improves the elasticity and enhances the rise of the raw dough. And once baked, the crumb and chew of the bread is markedly different.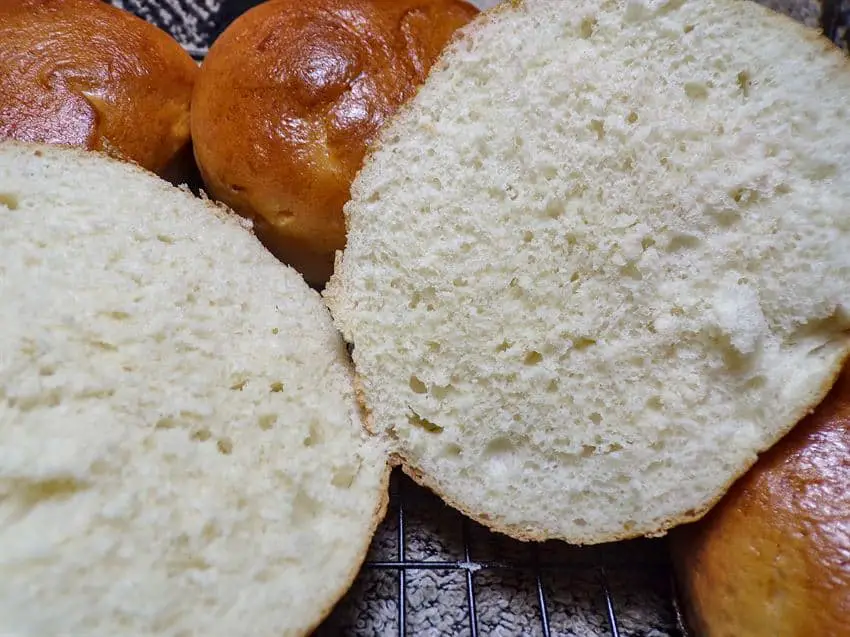 I add it to all my bread recipes now and have not looked back. I think the directions on the box call for a little too much to be added to a recipe. It initially resulted in the rising dough to push up on the top of the bread machine. I now usually use 2 tsp to 1 Tbsp for every 2-3 cups of flour as a rule of thumb. I cut it back from the official box directions, but I am not terribly precise measuring it.
LOWER SODIUM STORE BOUGHT BREAD
I have not found any bread that even approaches the low sodium content of my hamburger buns. But there are some store bought low sodium alternatives. With roughly half the sodium of most store bread. The two that I have found are buns made by King's Hawaiian and Ezekiel Brand Breads.
The King's Hawaiian buns are known for their sweet and soft taste. I have often used their dinner rolls in the past, but they have buns available too. Look for the Original Hamburger buns with only 135 mg of sodium per bun. Still kinda high for a bun, but if you're in a pinch at least it's almost half the sodium of a regular bun. They are found in most of your larger grocery stores.
The other is Ezekiel Brand Breads at 80 mg of sodium per bun. I find them rather bland tasting and it may be hit or miss to find them in your store.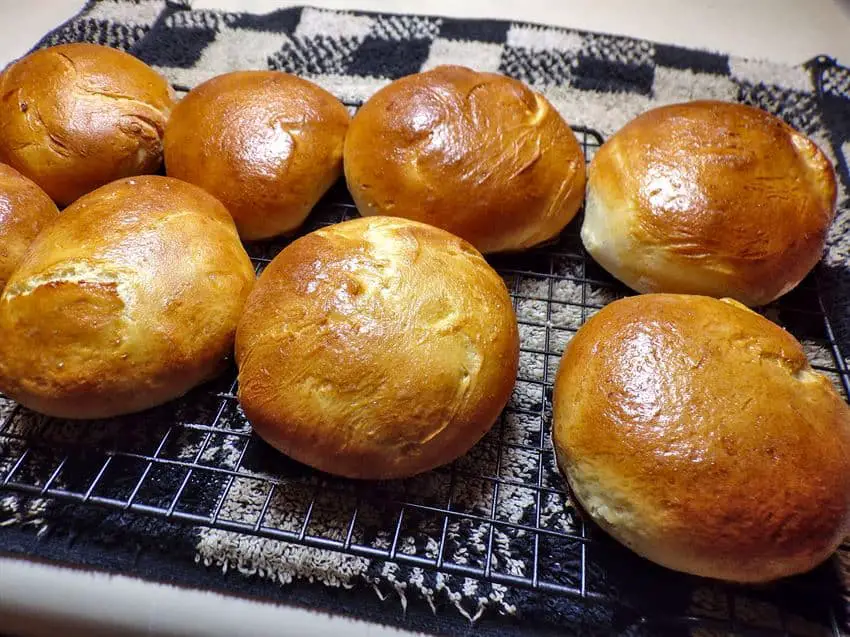 HOW TO CREATE NICE TOP FOR YOUR LOW SODIUM HAMBURGER BUN
The last step to create a great looking and tasting bun is to coat the top with an egg wash or melted no salt added butter. If your adding toppings, such as sesame seeds, use an egg wash as it helps "glue" the seeds to the bun. For plain buns you may brush with NSA butter for a smooth buttery taste.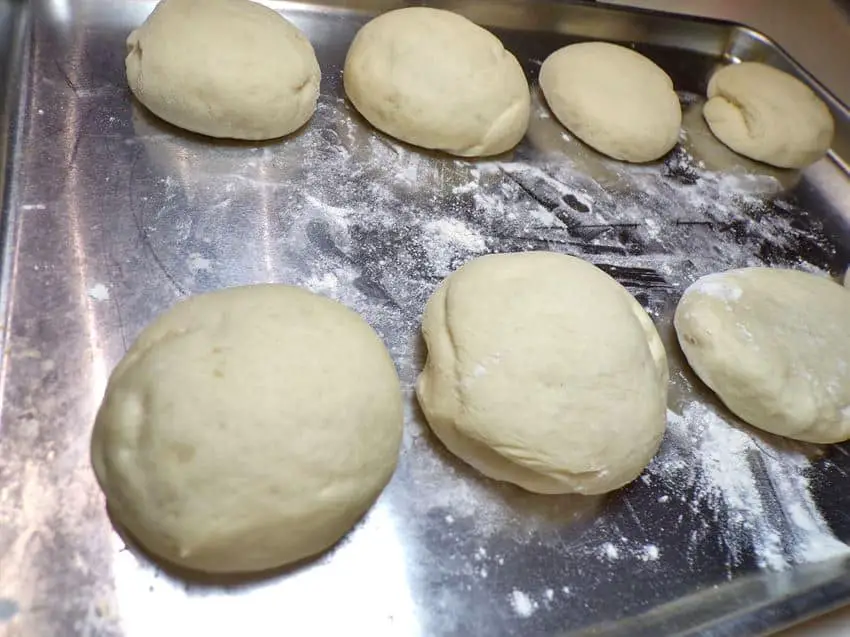 The following mixtures for a wash gives an idea for the look and taste you want:
Whole Egg + Milk Darker color, Shine
Whole Egg + Water Soft Crust, Shine, darker color
Egg Yolk + Milk or Cream Soft Crust, Shine, darker color
Egg White + Water Firm Crust, Shine
Milk / Cream Low shine, nice browning and a flakey appearance
Butter Smooth top, light and golden shiny and a rich flavor
A few of my other great dishes to enjoy!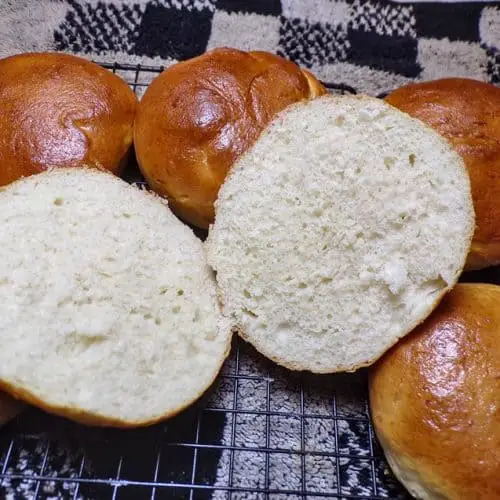 Low Sodium Hamburger Buns
Low Sodium Hamburger Buns! – soft, sturdy, golden buttery buns for your favorite hamburger or sloppy Joe!
Ingredients
3/4 to 1

cup

water warm

2

Tbsp

butter no salt added, at room temperature

1

large egg

beaten

3 1/2

cups

unbleached All-Purpose Flour (418g)

1/4

cup

sugar

1

tablespoon

instant yeast

2

tsp

vital wheat gluten
Egg wash (is used)
1

large egg

see notes

1 1/2

Tbsp

water
Instructions
For stand mixer
Mix all the dough ingredients with mixer, or bread machine to a soft, smooth dough.

Cover the dough, and let it rise for 1 to 2 hours, or until it's nearly doubled in bulk.
For bread machine
If using bread machine use and follow macines basic instructions and dough cycle.
Recipe final steps
Remove dough, and divide it into 8 pieces. Roll each piece into a round ball and flatten to about 3" across. Place the buns on a lightly greased large baking sheet, cover with hand towel, and let rise for about an hour, until noticeably puffy.

Brush egg wash or melted butter over top of dough.

Bake the buns in a preheated 375°F oven for 15 to 18 minutes, until golden. Remove them from the oven.

Brush with the remaining melted butter if using. Do not rebrush if using egg wash.

Cool the buns on a rack.
Notes
The following mixtures for a wash gives an idea for the look and taste you want:
Whole Egg + Milk                 Darker color, Shine
Whole Egg + Water               Soft Crust, Shine, darker color
Egg Yolk + Milk or Cream    Soft Crust, Shine, darker color
Egg White + Water                Firm Crust, Shine
Milk / Cream                           Low shine, nice browning and a flakey appearance
Butter                                       Smooth top, light and golden shiny and a rich flavor
Total cook time may vary upon the dough rising which relies on many variables.
Nutrition
Serving:
1
bun
Calories:
273
kcal
Carbohydrates:
19.9
g
Protein:
9
g
Fat:
4.1
g
Cholesterol:
31
mg
Sodium:
13
mg
Fiber:
2.1
g
Sugar:
6.5
g
Nutrition Information – The information shown is provided by an online nutrition calculator. It should not be substituted for a doctors or nutritionist's advice. Please understand that not everyone's sodium requirements are the same, therefore some recipes may be higher than you're allowed. Always consult with your doctor for your recommended daily sodium allowance.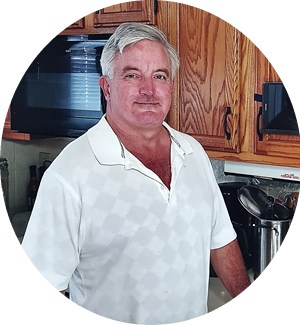 Hello, I'm Bill. After a stroke, I began to prepare tasty heart healthy – low sodium and reduced fat meals. A tasty easily prepared meal that can help you change your lifestyle for a healthier life.  More about myself…